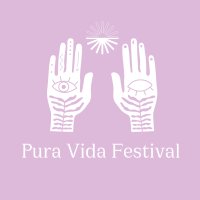 PURA VIDA FESTIVAL - A Celebration of Life, Immersed in Nature between Hamburg and Berlin - 20 to 23 June 2024 🔥💫🌏☀️🌊🌈
Join us in bringing to life another year of Pura Vida Festival Retreat, celebrating and exploring self-knowledge and compassion, relationship and intimacy, creativity and dance, science and ancient wisdom.
Our mission is to connect people with each other and with nature in more meaningful and profound ways. As a new festival concept that combines transformational learning experiences with joyful, substance-free celebrations, we have designed a festival journey that cultivates regenerative practices for mind, body, heart, earth and society.
The festival retreat unfolds within the beautiful space of the visionary project "Wir bauen Zukunft", an enchanted and vibrant 10 ha large ecosystem in the countryside between Hamburg and Berlin. For four days we open an experimental space to live a holistic vision of the future that aligns personal flourishing, thriving communities and resilient environmental ecosystems. 
Choose your personal journey through our interactive program, enjoy nature and immerse yourself in daily yoga, meditation & movement arts, concerts, music performances, ceremonies, dance and workshops about emotions, health, intimacy, sustainability.
More information will be published soon! 
Please follow us on Facebook https://www.facebook.com/puravida.experience or Instagram https://instagram.com/puravida.experience